Knife Sharpening
We sharpen all brands of chef's and home use kitchen knives, hunting knives, pocket knives, butcher's knives and more! We can repair most damage, even that caused by those horrible bench-top pull-through "sharpeners".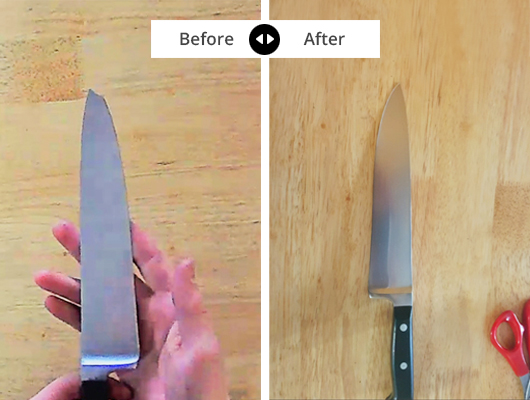 A before and after of a Mundial knife with a broken tip.
Call us to discuss your needs today.