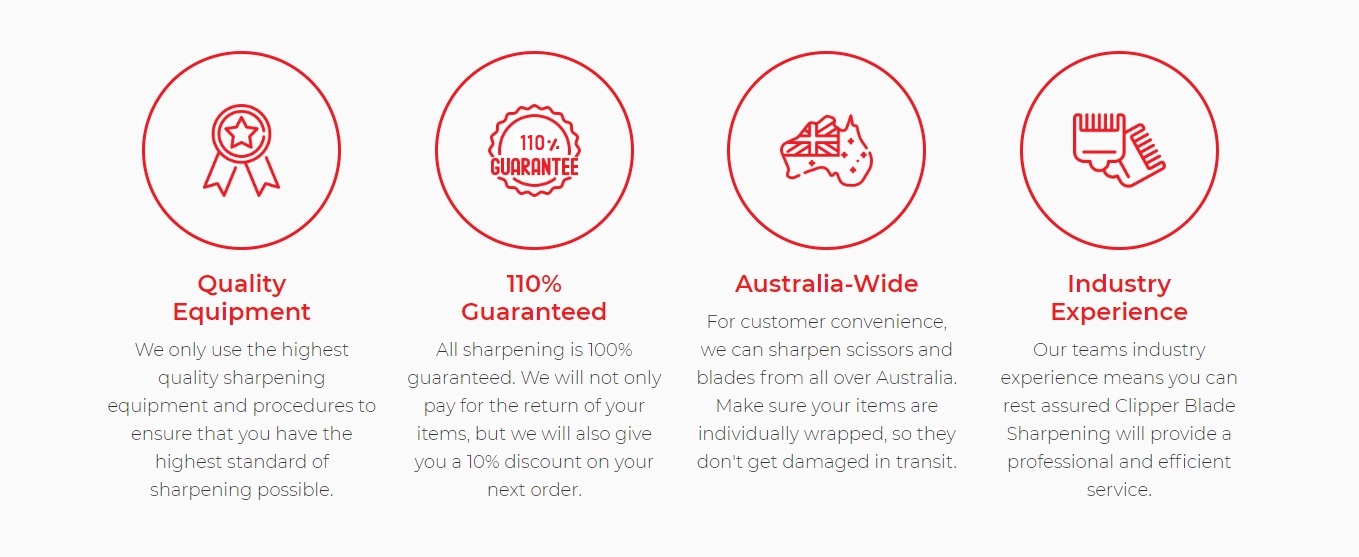 Welcome to Clipper Blade Sharpening

---

We pride ourselves on providing exceptional scissor and blade sharpening services.

We only use the highest quality equipment and procedures to ensure the highest standard of sharpening possible.

Blade & Scissor Sharpening

---

We have a state-of-the-art workshop for sharpening all types of scissors from the home user to high-end hairdressing scissors as well as all types of blades.

When sending your blades and scissors, make sure they are individually wrapped or separated as this will reduce the chance of damage during transit.

You can rest assured we'll deliver an excellent sharpening service for all of your scissors and blades.

Our Services

---

Clipper Blades
Workshop Repairs & Spares
Scissors & Shears: Animal Groomers, Hairdressing, Dressmaking & Miscellaneous

We offer FREE return shipping on all sets of 16 blades or more and all sets of 8 scissors or more.

Contact Us For Our Comprehensive Price List Today!
Best Selling Products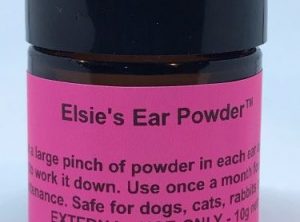 Elsie's Ear Powder
"Elsie's Ear Powder" contains the old fashioned remedy iodoform which was first discovered in 1822. It can be used for animals with ear conditions such as itching and wax build up.
$

34.45 inc. GST
Add to cart