IN RESPONSE TO THE A.C.T. LOCKDOWN ANNOUNCED TODAY, THURSDAY 12TH AUGUST, WE WILL BE CLOSING OUR DOORS TO WALK-IN CUSTOMERS. WE ARE STILL OPERATING, BEHIND LOCKED DOORS, AND CAN STILL RECEIVE AND SEND YOUR PURCHASES, SHARPENING AND SERVICING ITEMS VIA POST.
WE HAVE ALSO ADDED CLICK AND COLLECT AS A SHIPPING OPTION FOR OUR LOCAL CUSTOMERS AND HAVE A CONTACTLESS AREA AT OUR FRONT DOOR FOR PICKUPS, AS WELL AS DROP-OFFS FOR LOCALS NEEDING SHARPENING OR EQUIPMENT SERVICES CARRIED OUT
Welcome to Clipper Blade Sharpening
Australia's clipper blade and scissor sharpening specialists
We pride ourselves on providing exceptional scissor and blade sharpening services.
We only use the highest quality equipment and procedures to ensure the highest standard of sharpening possible.

Quality Equipment
We only use the highest quality sharpening equipment and procedures to ensure that you have the highest standard of sharpening possible.

Australia-Wide
For customer convenience, we can sharpen scissors and blades from all over Australia. Make sure your items are firmly wrapped, so they don't get damaged in transit.

110% Guaranteed
ALL sharpening is 100% guaranteed. We will not only pay for the return of your items, but we will also give you a 10% discount on your next order.

Industry Experience
Our teams industry experience means you can rest assured Clipper Blade Sharpening will provide a professional and efficient service.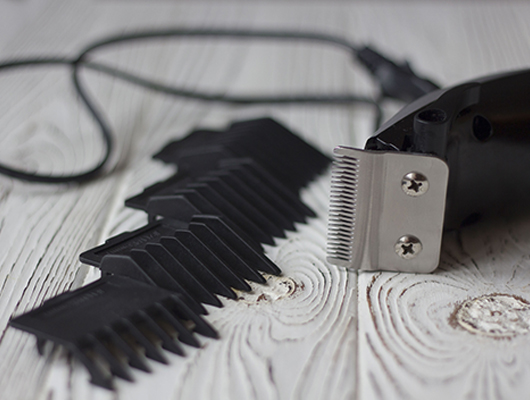 Why Clipper Blade Sharpening?
At Clipper Blade Sharpening we understand that your tools are your livelihood and take care to ensure you get the right results.
Fast turnaround time.
The best equipment for the best results.
Our sharpener has been trained one on one by a Master Sharpener.
110% Guarantee.
Express Post returns.
Pickup and Drop off may be available in the Canberra region.
Call us to discuss your needs today.
How long does it take to get my items sharpened?
We aim to maintain a 3 day turn around on all sharpening. If you send your items in using express post you should receive your items back within 8 business days.
What is the best way to get my items to you?
Please send your items to Clipper Blade Sharpening, Shop 2, 5 Gilmore Pl, Queanbeyan, NSW, 2620 using express post.
How much does it cost to get my items sharpened?
The cost is $12.50 per A5 blade, $20 per 5 in 1 blade and $22 per set of scissors. We also give you free return express postage if you send in 8 sets of scissors or 16 blades in 1 job.
How often should I have my clippers serviced?
It is suggested that you get your clippers serviced if you can see wear on your drive lever or if there is an increase in noise or heat from the clippers. If you use the clippers everyday this can be as often as every 3 months.
How often should I service my dryer?
Dual motor dryers need to be serviced every 6 months or so if they are heavily used. Single motor dryers can be serviced every 6 months as well but may need to be checked more regularly if they are used heavily.
Can you sharpen curved scissors and thinners/chunkers?
Yes we can. We have special equipment just for sharpening these types of scissors.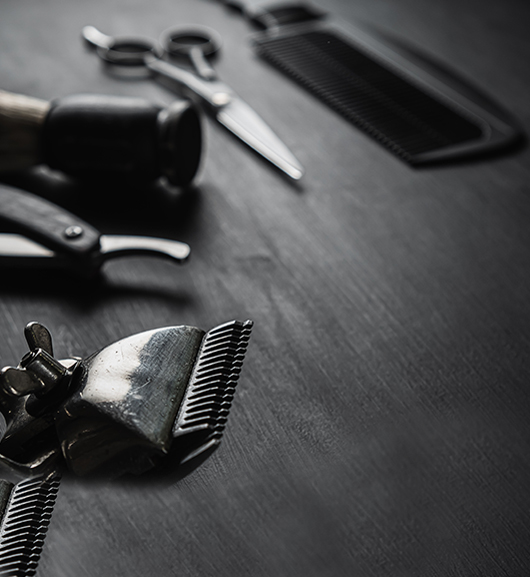 Best Selling Products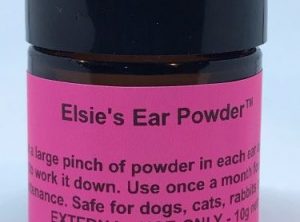 Elsie's Ear Powder
"Elsie's Ear Powder" contains the old fashioned remedy iodoform which was first discovered in 1822. It can be used for animals with ear conditions such as itching and wax build up.
$

39.95 inc. GST
Notice
: Undefined index: category-pages-placement-attributes in
/home/clipperblade/public_html/wp-content/plugins/afterpay-gateway-for-woocommerce/class/WC_Gateway_Afterpay.php
on line
1884
Add to cart